Explore The Pineapple Isle
Though Lāna'i is the smallest inhabited island in the state of Hawai'i, its diverse landscape offers everything from coastal expeditions to upcountry adventures and more. A quiet escape into nature, we love Lāna'i for its remote beaches, dry land forest and boulder-strewn rock garden.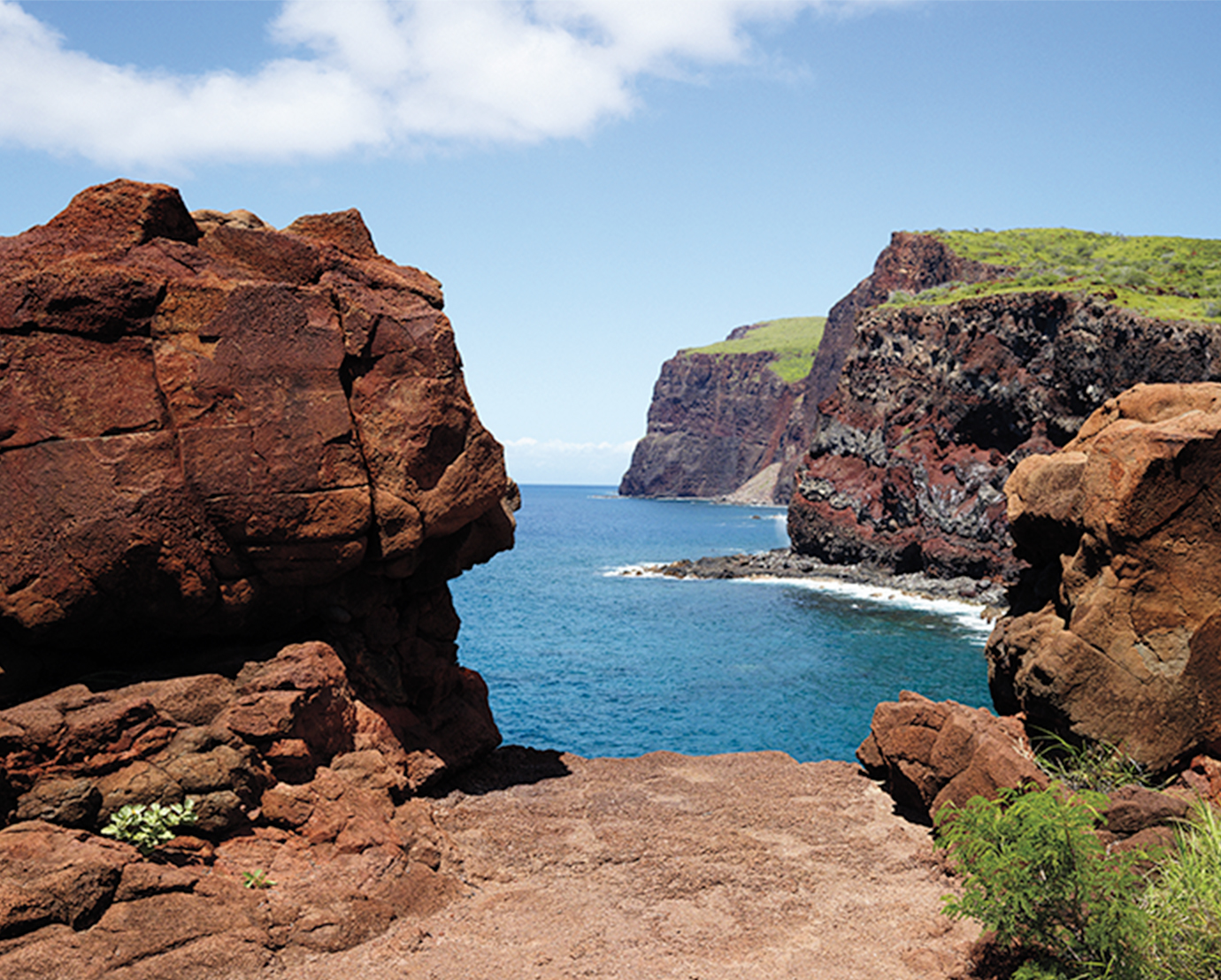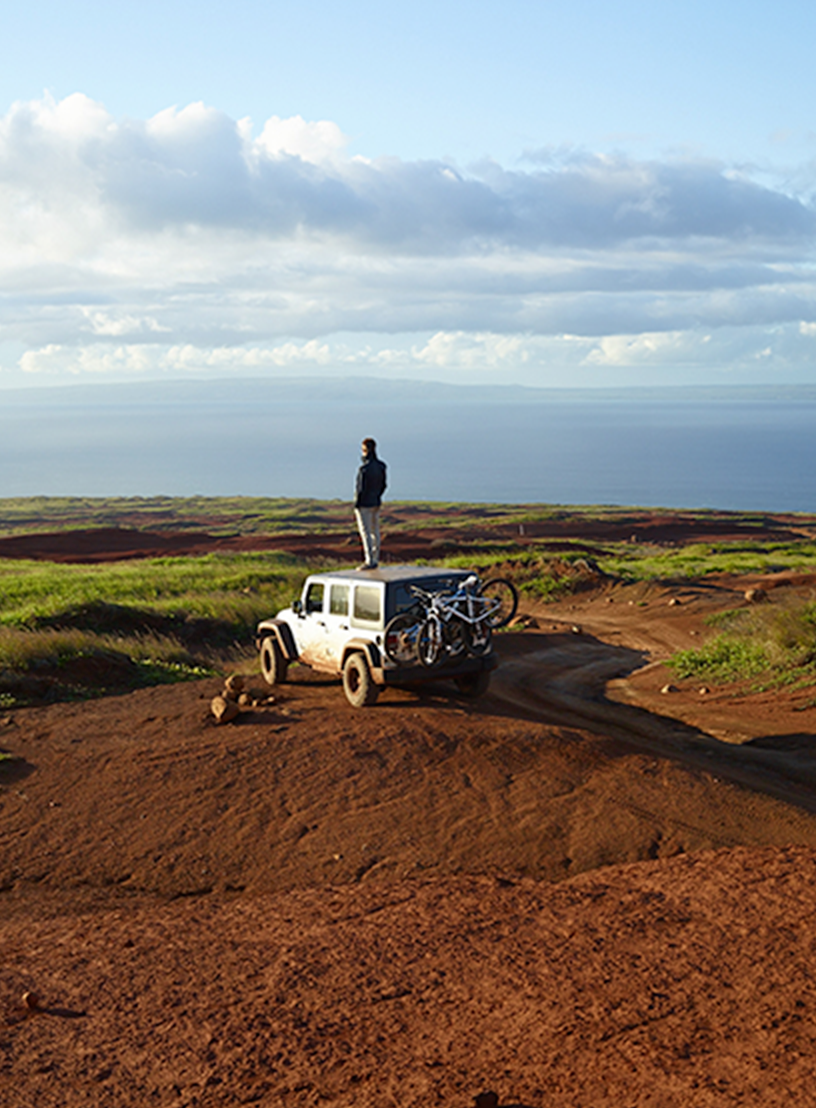 Once home to the world's largest pineapple plantation owned by the Dole family, Lāna'i offers a peek into its agricultural past alongside sweeping vistas that will give you a dose of much-needed rejuvenation. It also contains ancient petroglyphs and historical sites at Keomoku and Kaunolū Village, along with local eateries that serve up some of the freshest Hawaiian plates. To give you a lay of the land, we've rounded up a few of our favorite spots to take you around our beautiful island of Lāna'i.
(9 AM)
Head to shore at Hulopo'e Beach to spot the island's resident spinner dolphins. For a bird's eye view, follow the path on the southeast end of the beach to Pu'u Pehe (Sweetheart Rock).
(11 AM)
Take the Munro Trail to Mount Lāna'ihale where you can see most of the other islands on a clear day.
(NOON)
Grab a bite over at Blue Ginger Café and try their savory chicken katsu or ask for their tasty loco moco.
(1 PM)
Pick up picnic supplies from Richard's Market before setting off to Kaunolū, a well-preserved example of an ancient Hawaiian village.
(3 PM)
Take a four-wheel around the island to explore the sandy coves of Halepalaoa Beach, or hike through the island's olopua/lama dry land forest at Kanepu'u Preserve.
(6 PM)
Head to the end of Polihua Road and wander through Keahiakawelo at dusk for an otherworldly view of its ocher-hued spires.