Island Hoppers - Bryce Johnson and How To Make Your Office Anywhere
You'll most likely find Kaua'i photographer Bryce Johnson shooting by the sea, but for this island-hopping creative, his office can be anywhere at any time.
Growing up on Kaua'i, a small, quiet island in the middle of the Pacific, it's no surprise that photographer Bryce Johnson continually finds his muse in the sea. "The ocean is always at the core of my work," he explains. "The constantly changing colors and conditions always inspire me." Of course, there's more to Hawai'i—and Bryce—than dreamy oceanscapes and peeling waves, regardless if he's a regular contributor to Surfer magazine. Like many of his local creative colleagues, Bryce finds inspiration in every island, from the barren peak of Maui's Haleakalā to the lava fields of Hawai'i Island. But what's even more inspirational is the way Bryce strives to shoot responsibly on any Neighbor Island hop or home-island trek. We caught up with Bryce to see how he's balanced work, play, and travel.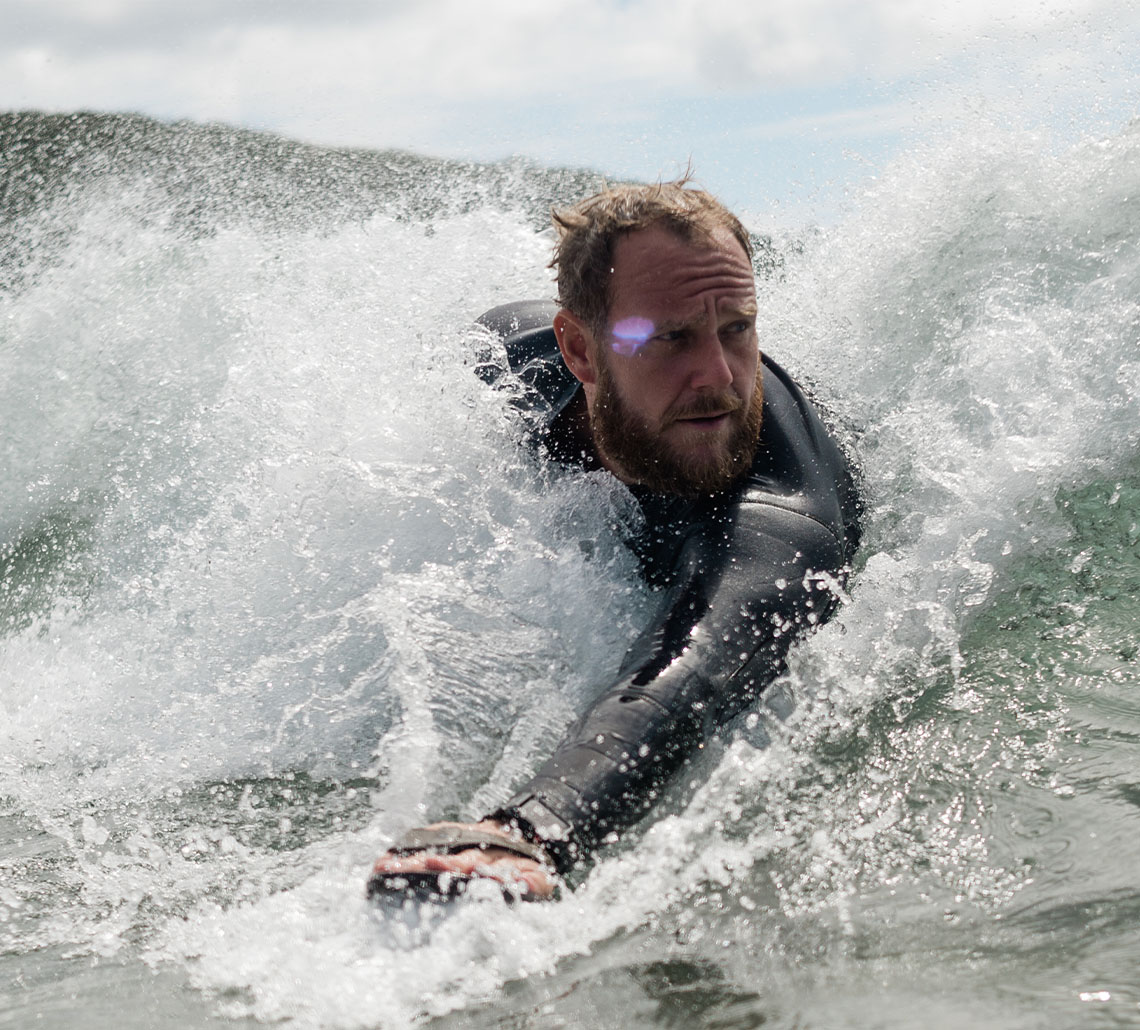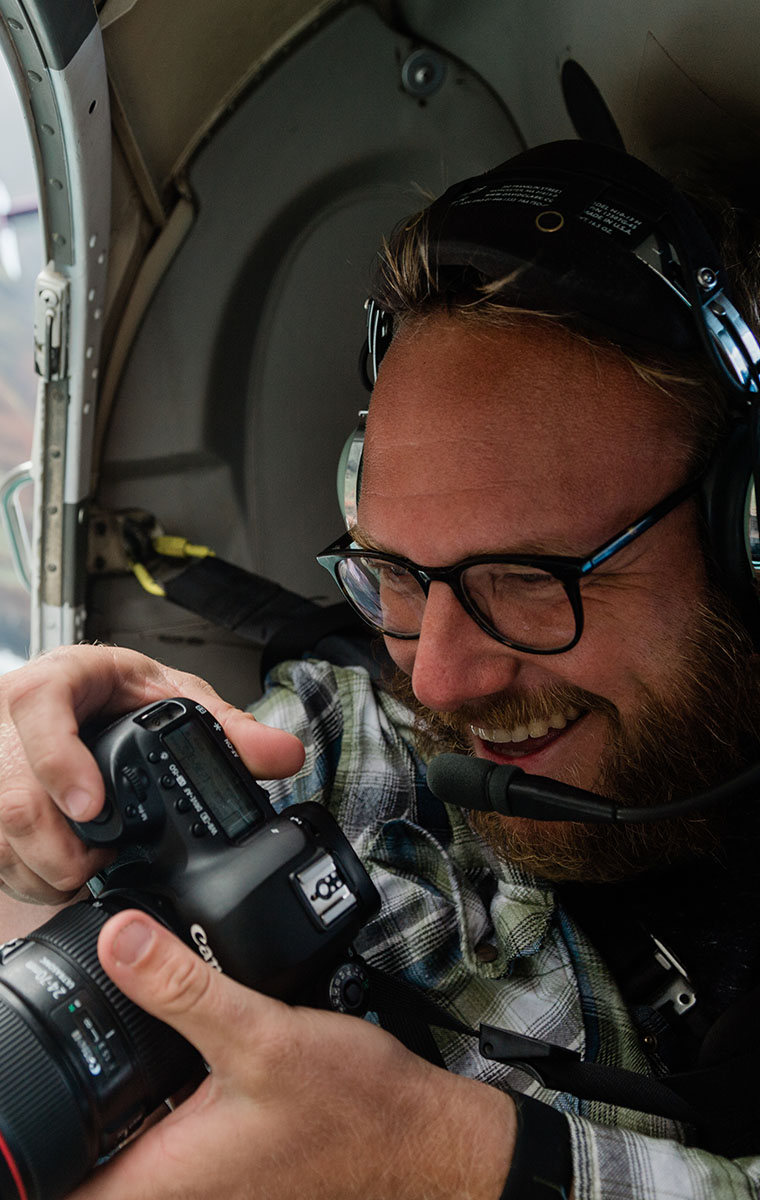 Photos by OluKai
Talk to me about being a photographer in Hawai'i. Is there a sense of collaboration with other photographers around the Islands?
Bryce: Absolutely. Being a photographer in Hawai'i is so fun. It's just great that there's a group of photographers here—like John Hook, who I've known for a long time—shooting in the water at Pipeline or just traveling. It's fun getting to work with good friends, being able to bounce ideas off each other, and also getting to see different angles that they shoot. In a way, you're teaching each other, and at the same time, we're always learning something together. So that's collaborative. But in Hawai'i, we're always inspired, that's for sure.
What Hawai'i photographers probably have a pretty unique perspective, too, right?
I think so. We live in such a special place that people want to visit, and save their whole lives for, and we kind of curate what other people see. So, I think we also have a big responsibility as photographers to show Hawai'i in the best, most authentic light and to show just what it's like to be here. So, when I capture an image in Hawai'i, I'm hoping to show a new perspective, something that somebody hasn't seen before.
As a photographer, it seems like your office can pretty much be anywhere.
One of the coolest things about being a photographer is that I'm always in the office, whether I'm on top of a mountain, or we're down at the beach. It's kind of crazy. I hop in the water and I'm working, then we're up in the mountains and we're working. There are other visitors and tourists around and people are doing things, but then we're there, you know, capturing amazing images of these places and creating these special moments in time.
Amazing. And you get to hop between islands for work, too? What do you love most about that?
On You know, I've been to all the other islands, and whether it's Haleakalā on Maui or Mauna Kea on the Big Island, what I love is that there are so many different microclimates. That always makes me excited to go to another island. And people forget about that. You can just get away for a couple days, go over to Maui and be in a completely different place—but it's still home. It's still Hawai'i, so you feel that sense of comfort, like you're really in the same place, even if it's so different.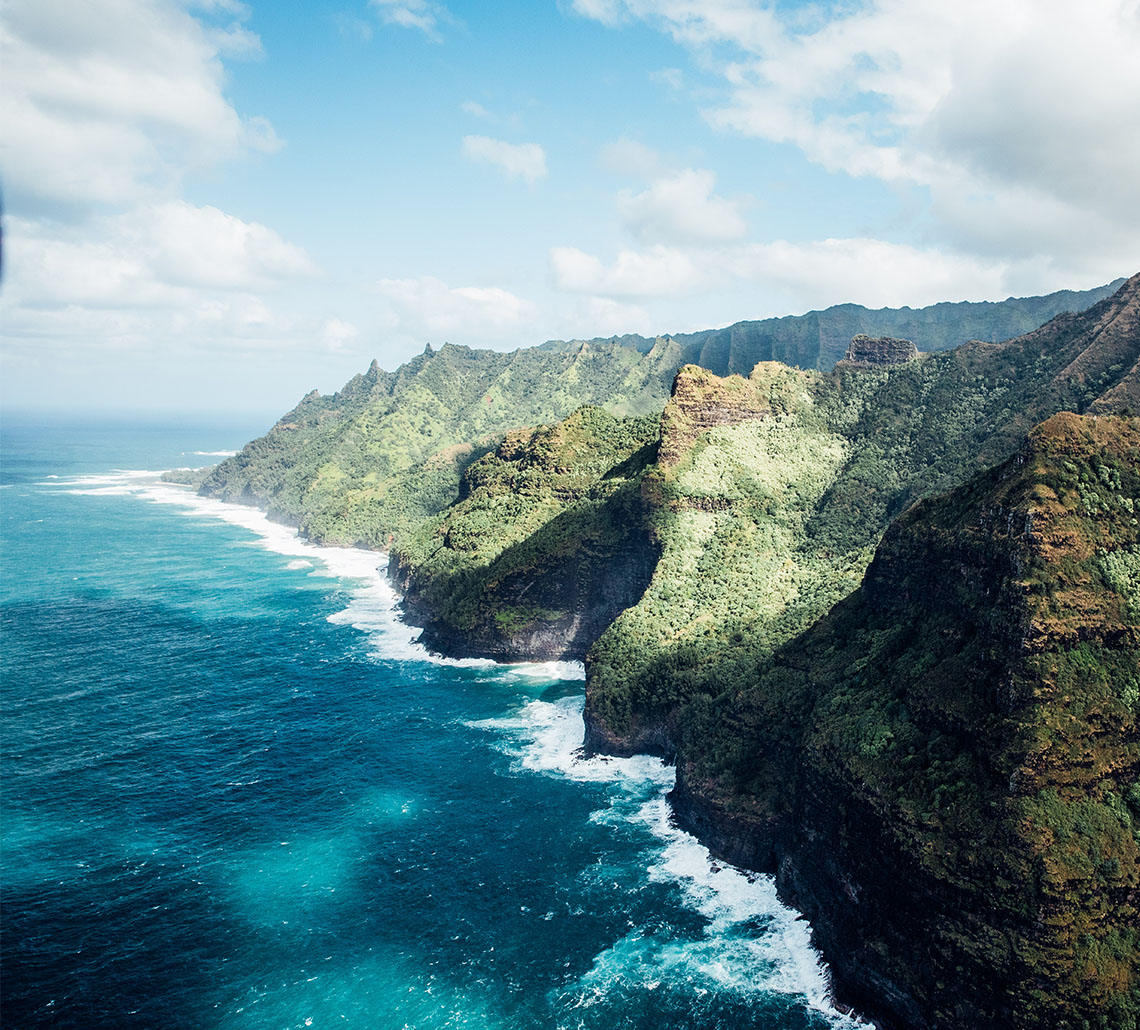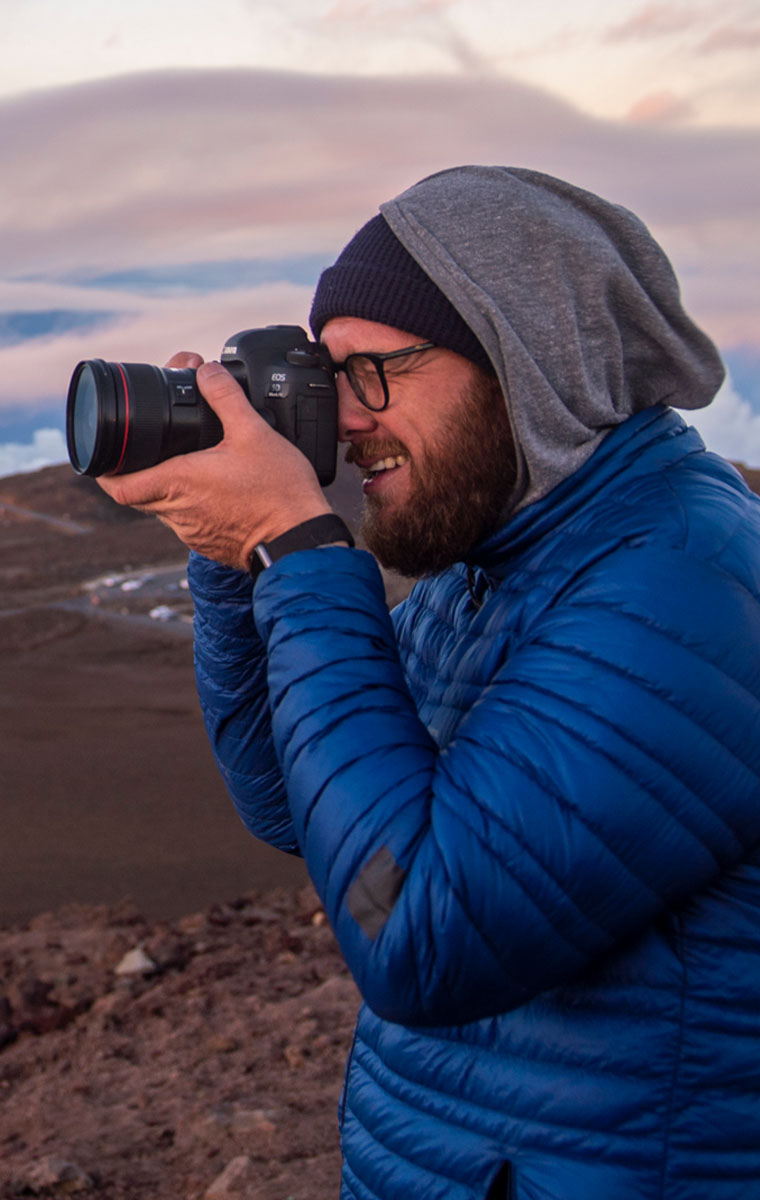 Photos by OluKai